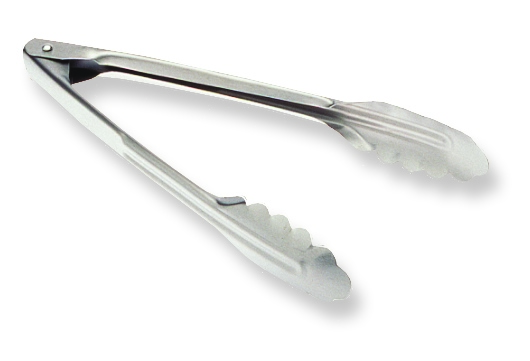 OREGON - Tongs
STAINLESS STEEL TONGS
Use these 11" long stainless steel, spring tongs when grilling, serving salad, roasting veggies, or doing whatever your chef's mind can imagine. They have a scalloped edge which makes the food easy to grab. Tongs are so handy for so many kitchen tasks, you'll reach for them over and over again.
SIZE 11" long
ABOUT THE COMPANY
Best Manufacturers Inc., a family business, has designed and fabricated the highest quality, most sanitary professional whisks and mashers in Portland, Oregon since 1959. With roots in the restaurant supply industry, Best supplies the same durable cooking tools required by the rigors of the professional kitchen to the home cook. Best Whips are also manufactured to the sanitary specifications of the National Sanitation Foundation (NSF), the recognized authority in professional kitchen tools and kitchen equipment. As a third generation specialty manufacturer/distributor, Best is proud to offer a large selection of Made in America products as well as products from Mexico, Germany and China. Distributed products are selected with the same professional standard, consistent with our reputation as a manufacturer of fine kitchen tools.
Our mission is to hold the way we do business to the same standards by which we make the tools. Guaranteed quality at competitive prices, your orders shipped on time and complete, and friendly knowledgeable staff dedicated to helping you make sales.