MICHIGAN - Wool Dryer Balls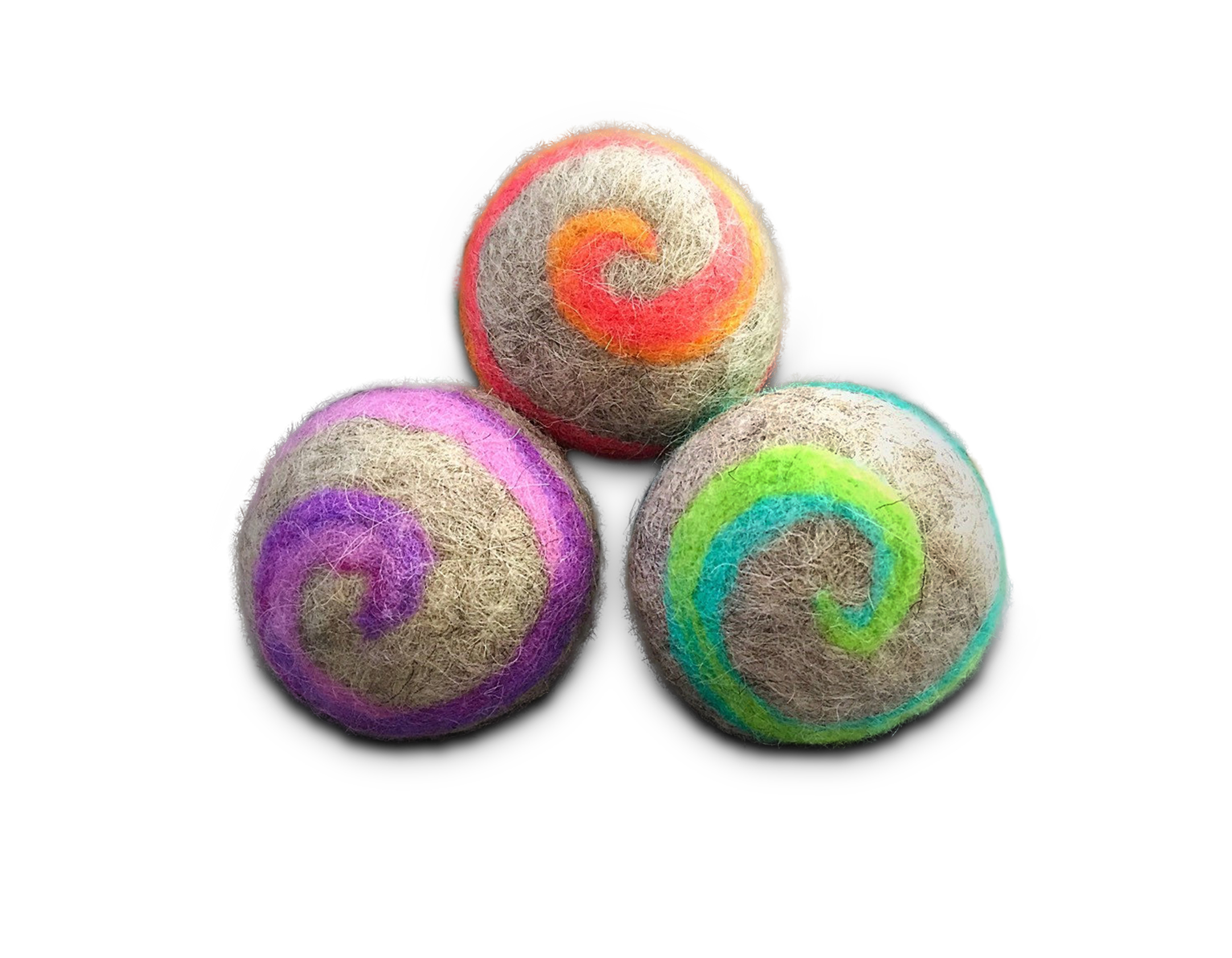 MICHIGAN - Wool Dryer Balls
OVELLA WOOL DRYER BALLS, SET OF 3
Ovella Wool dryer balls are made from 100% natural wool. Use these chemical-free laundry balls rather than fabric softener sheets. They are safe to use for every skin type including cloth diapers for your baby! You can even add essential oil to the dryer balls for fragrance if you choose. They are handmade and will reduce drying time and static, making them good for the environment and you. Each set of three includes a variety of colored stripes on a background of gray. Another eco-friendly product we love.
SIZE approximately the size of a tennis ball (set of three)
ABOUT THE COMPANY
Ovella Wool is located in Midland, Michigan, and their dryer balls are handmade. Ovella is the Galician meaning for sheep. The wool is sourced from a local wool processor and the the dyes are natural. They is drawn to wool as it is reusable, renewable, non-combustable and mildew resistant.