OHIO - Shakers available in 2 colors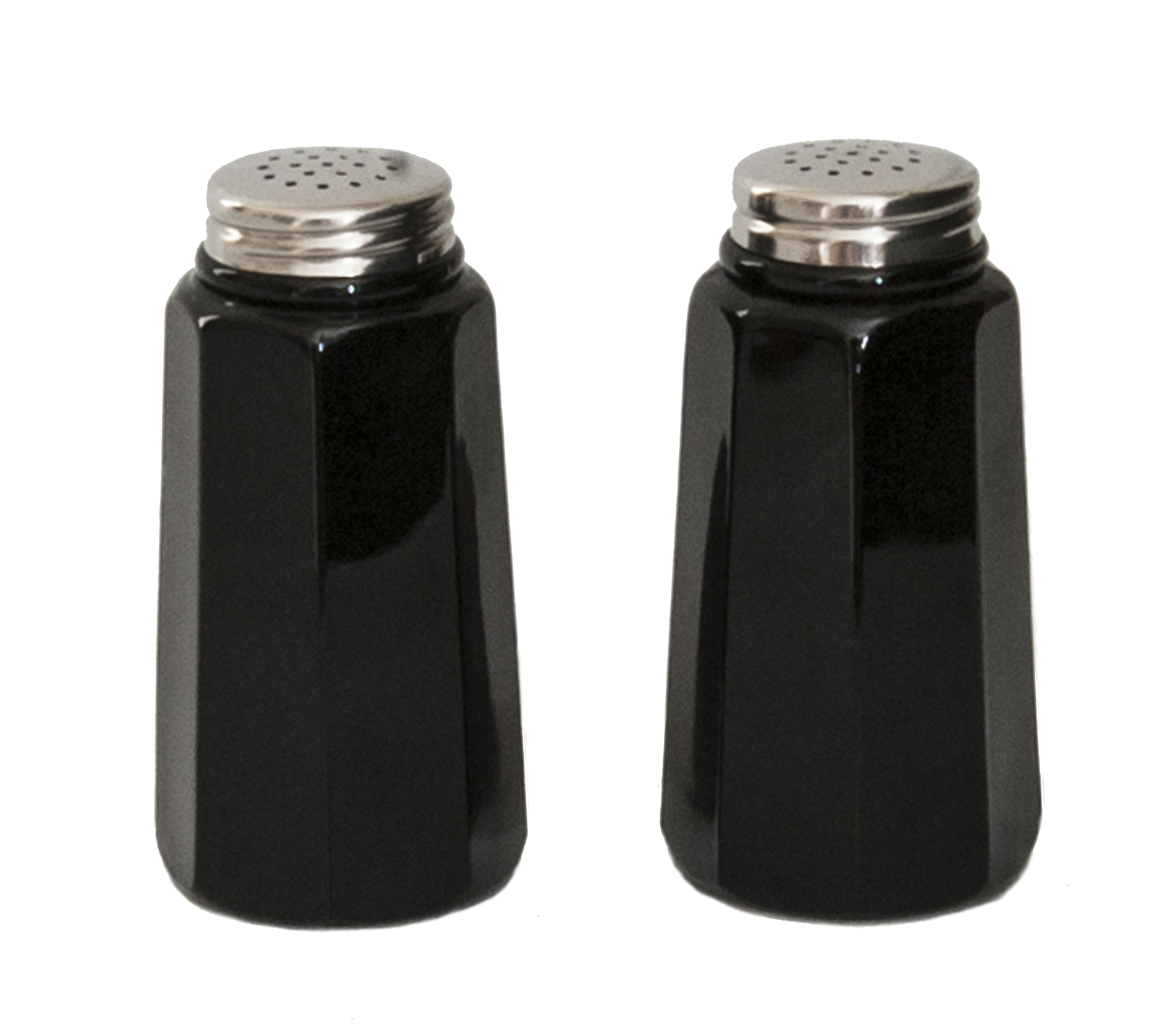 OHIO - Shakers available in 2 colors
SALT AND PEPPER SHAKERS
This pair of salt and pepper shakers will make a statement on your table. They are substantial in both weight and appearance with their panel design. Pick up a pair for your table, or for a gift. They are beautiful. Each glass piece is hand made, and any small imperfections are natural to the process. Mosser Glass does not recommend placing in the microwave or dish washer. They stand about 4.25" high and are 2" across at the base.
ABOUT THE COMPANY
In the words of Mr. Mosser:
The origins of Mosser Glass go back more than half a century to the time when my father Orie was the plant manager of the Cambridge Glass Company. I began working there as a teenager, learning the trade the right way, from bottom to top. When Cambridge Glass closed in 1954, I decided I wanted to continue in the glass business with a company of my own. It took a while for a young man just starting in life to put together the elements necessary to do that. I spent five years buying glass molds, searching for used equipment I could afford, and saving money. In 1959, I was finally able to begin manufacturing glassware in, of all places, an abandoned chicken coop. Things worked out and within two years, I was able to leave the coop and form Variety Glass, producing glassware for the pharmaceutical industry.
I had decided from day one that I was committed to manufacturing quality glassware and I feel that brought us continuing success. In 1971, I established Mosser Glass. Today, we employ over 30 people in an efficient manufacturing process configured to provide the highest quality glassware for our customers. Our product line mixes new designs with timeless classics acquired from Viking, L.G. Wright and, of course, Cambridge Glass.
I am also proud to say my family continues to operate the company. Georgianna, my wife, brings her love of antiques to the design of original pieces. My son Tim is the plant manager, and my daughters Sally and Mindy oversee the office. This mix of generations brings new ideas to the company without the loss of the traditions our customers cherish.
My family and I are proud of the legacy that my father Orie began. We continue that legacy, blending beauty and fine craftsmanship in every piece of glassware we produce. We hope it brings you as much pleasure as it brings us.