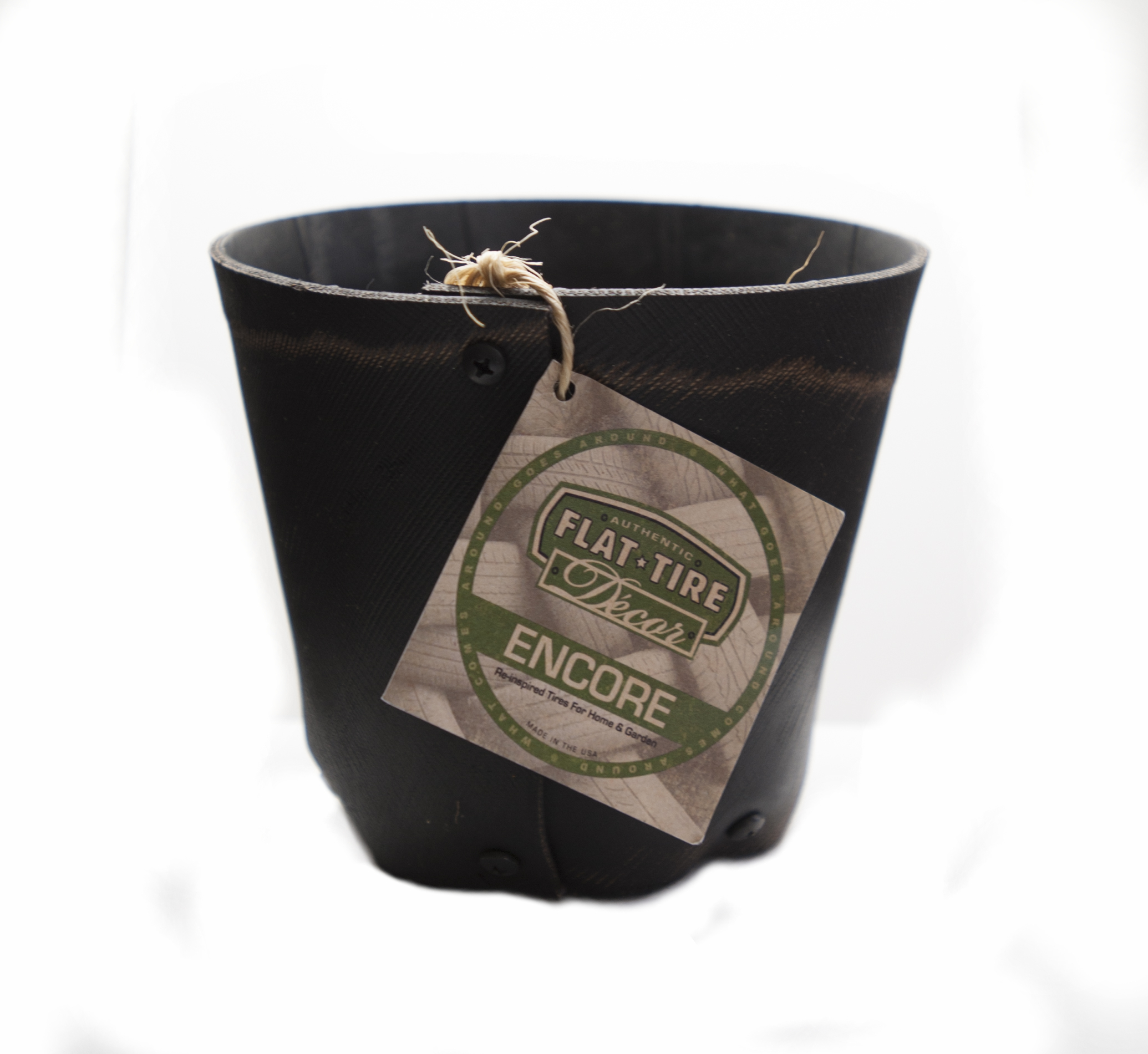 WISCONSIN - Basket
HERMOSA RECYCLED TIRE BASKET
The Hermosa is a large desktop basket, unique and endlessly functional. This basket can be used in hundreds of ways. Use it in your front entryway to catch your outgoing mail, or on your desk for a place to toss your coins and save up for that well-deserved vacation. Use your imagination. You'll figure it out! Made from 100 % recycled scrap tires, these baskets are one of a kind as they are from different tires with varying patterns. Showcase your commitment to recycling.
SIZE 6" H x 5" Base x 6.5" Opening
ABOUT THE COMPANY
From the beginning, Flat Tire has been designed to be a brand without compromise. Our goals are simple. We want to design and craft great products, and we want to make a difference. All Flat Tire products are made with recycled tires and inner tubes that have reached the end of the road. Thanks to your creativity and concern for the environment, these tires are getting a shot at a repeat performance... an encore. Every product we make has its own unique character, texture, and story. By choosing a Flat Tire product made from post-consumer resources, you're making a statement and a difference.